Full and Partial Dentures Near You
Dentures are removable dental devices used to replace the teeth after full or partial tooth loss. Using modern techniques and materials, our dentists can ensure you get a comfortable fit, teeth that look just like your own, and a solution that can last for many years. A well-fitted set of dentures can restore the shape of the face, aid in proper digestion, and help you continue to eat, speak, and smile normally.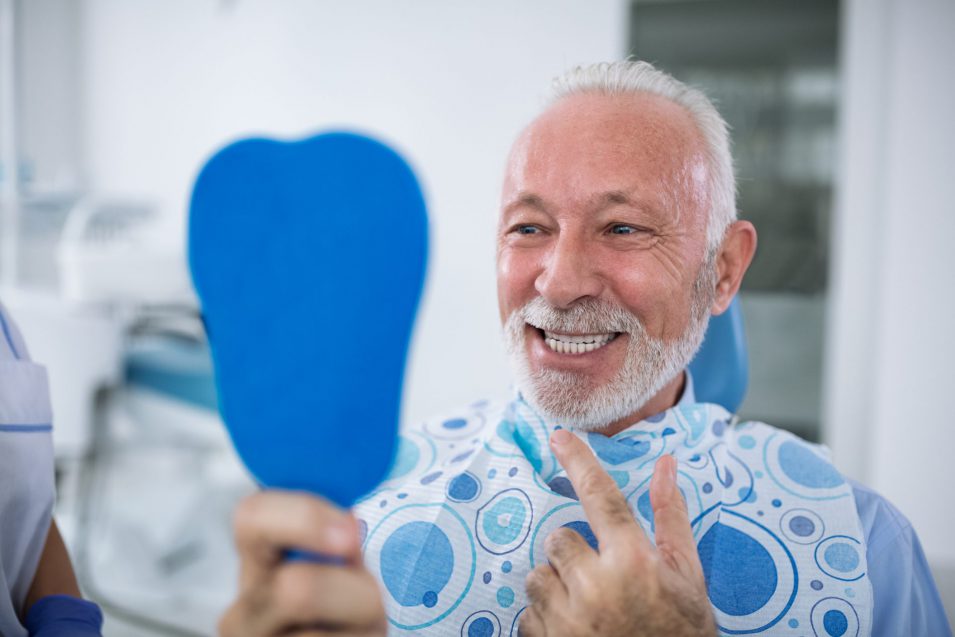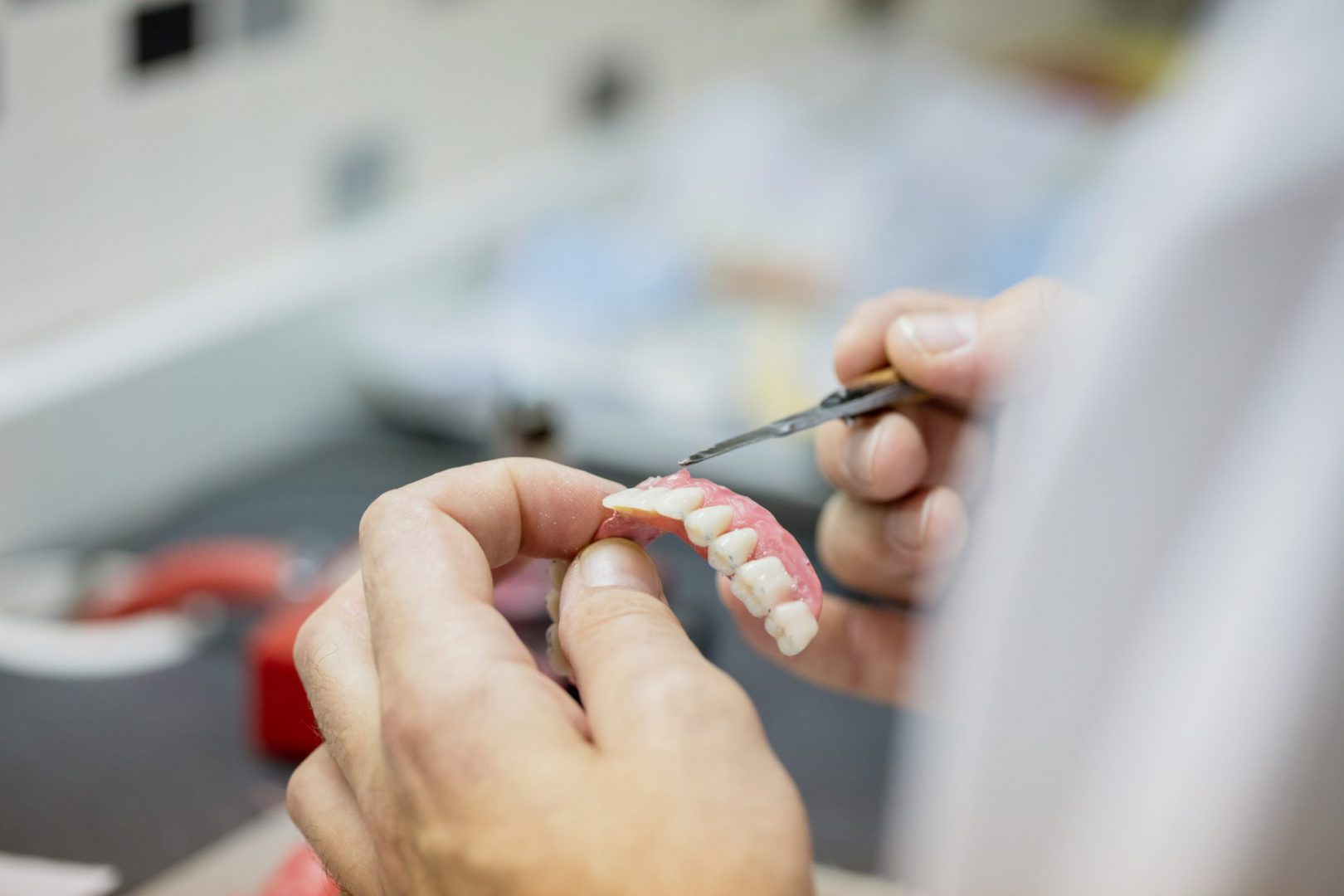 How Dentures are Created & What to Expect
Dentures can be made in advance of the removal of teeth (immediate) or after the teeth are removed (conventional). It takes about 4-6 weeks to have dentures manufactured, so if you plan on having teeth removed, we will provide you with information about restorative options early in the process. In addition to an initial appointment to take moulds and measurements of your remaining teeth and mouth, you may also require a fitting appointment and several follow-up appointments to guarantee long-term comfort and ensure your dentures are functioning well.
If you have full or partial tooth loss or you need to have teeth removed, ask our dental professionals about your options for custom dentures today. We have experience fitting all types of dentures for all types of tooth loss. Book your custom consultation to ensure you can get back to your normal routine as soon as possible!
When was your last visit?
Take Care Of Your Oral Health & Book Your Dental Hygiene Appointment Today.