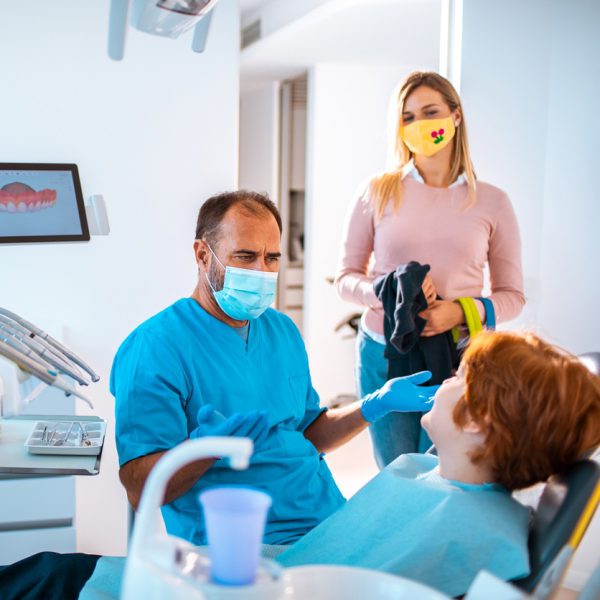 Family-Focused Dentist Near You
Our dentists in Kitchener understand the high value you place on your family's wellbeing, now and well into the future. We are here to help your entire family achieve and maintain excellent oral health. Our goal is to provide your family with all-inclusive dental services, starting with preventative dental care.
Regular dental check-ups and cleanings can make a world of difference for your family's oral health, ensuring you spend less time in our office and more time enjoying your regular activities. If you are looking for family-first dentistry delivered by energetic and experienced dental professionals, we look forward to meeting you!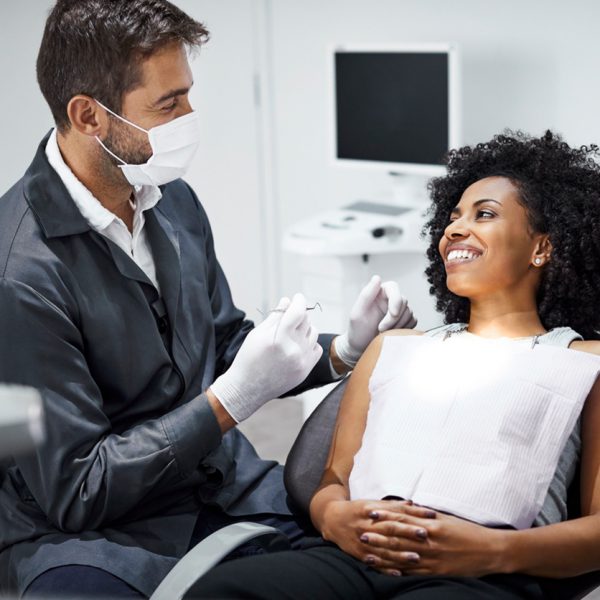 We focus on preventative dental care to preserve the natural teeth, keeping your comfort in mind every step of the way.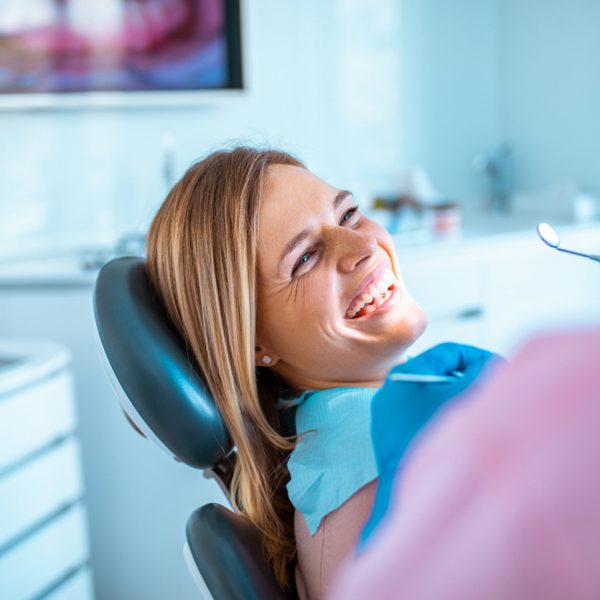 Our talented cosmetic dentists provide a variety of options for improving the overall look and feel of your smile.
Kitchener Dentists Now Accepting New Patients
Finding the right dentist in Kitchener for your family can be a tough task. We hope to make your decision easy, as we have for many other families just like yours. Book your first visit with us today and experience gentle, convenient dental care you can trust.
What Makes Our Dental Care Different


Wide Range of In-House Services
Contact Kitchener Dentist
Fill out the form below with any questions or comments you may have, and we will contact you shortly.
When was your last visit?
Take Care Of Your Oral Health & Book Your Dental Hygiene Appointment Today.
How can I find a reliable dentist in Kitchener?
When searching for a reliable dentist in Kitchener, you can start by using online directories or search engines. Simply enter keywords like "Dentist in Kitchener" or "Dentist near me" to find a list of dental clinics in your area. Read patient reviews, check the dentist's qualifications, and consider their years of experience to make an informed decision.
What services do dentists in Kitchener offer?
Dentists in Kitchener offer a wide range of services to address various dental needs. These services include routine check-ups, cleanings, fillings, extractions, root canals, teeth whitening, dental implants, orthodontics, and more. Each dentist may have their own specialized areas, so it's best to check with the specific clinic for a comprehensive list of services they provide.
How often should I visit a dentist?
It is generally recommended to visit a dentist in Kitchener at least twice a year for routine dental check-ups and cleanings. However, the frequency of visits may vary depending on your oral health needs. Your dentist will assess your dental condition and recommend a suitable visitation schedule to maintain optimal oral health.
What should I consider when choosing a dentist near me?
When choosing a dentist near you in Kitchener, consider factors such as the dentist's qualifications, experience, reputation, range of services offered, clinic location and hours, insurance acceptance, and patient reviews. It's also important to ensure the dentist provides a comfortable and friendly environment that suits your needs.
How can I maintain good oral hygiene between dental visits?
Maintaining good oral hygiene between dental visits is crucial for your dental health. It includes brushing your teeth at least twice a day with fluoride toothpaste, flossing daily, using mouthwash, and eating a balanced diet. Avoid tobacco use and limit sugary foods and drinks. Regularly replace your toothbrush and schedule dental appointments for professional cleanings and check-ups.
What should I do in a dental emergency?
In a dental emergency in Kitchener, it's important to remain calm and contact a dentist as soon as possible. If you're experiencing severe pain, or facial swelling, or have knocked out a tooth, call your dentist immediately. They will provide guidance and may be able to accommodate you for an emergency appointment.
Lackner Woods Family Dentistry
Proudly taking care of the Kitchener community.
The entire team at Lackner Woods Family Dentistry are proud to live and work in the vibrant community of Kitchener. This is our home and we genuinely care about taking care of the oral health care needs of our community – and we can do the same for you too.