Dental crowns are tooth-shaped coverings made from durable dental material. The cap is placed over a prepared tooth and cemented in place, repairing any defects in the smile while also strengthening the remaining tooth structure. Our dentists at Lackner Woods Family Dentistry use dental crowns to help patients regain beautiful, strong, and durable teeth.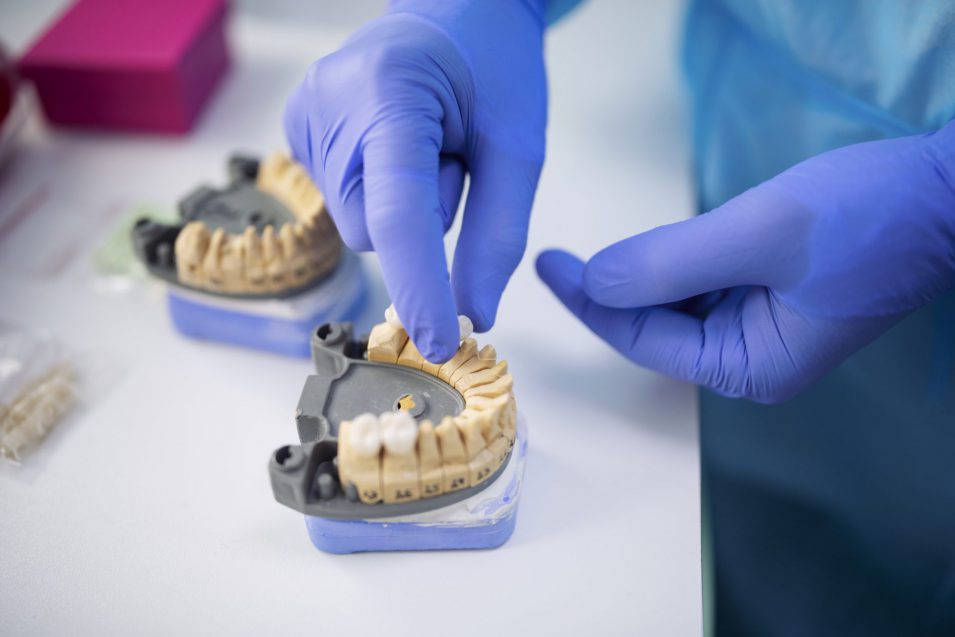 Dental crowns are used in dentistry to remedy a variety of cosmetic and structural weaknesses. Some of the reasons we may recommend crowns include:
For broken, cracked, or fractured teeth
For teeth that have had root canals
For teeth that have been impacted by severe decay
For teeth with large or fractured fillings that weaken the structure of the tooth
For cosmetic corrections to the size, shape, or colour of a tooth
To hold dental bridges in place
Most crowns are made from porcelain because they are durable and can be matched to the colour of the surrounding teeth, leading to a natural look.
Learn More About Dental Crowns
It takes two appointments to create and fit dental crowns, after which you should schedule regular dental check-ups to maintain and test the strength of the restoration. Book an appointment with our team today to learn more about receiving custom-made dental crowns.
When was your last visit?
Take Care Of Your Oral Health & Book Your Dental Hygiene Appointment Today.